About Gangar
Norway's Gangar brings a fresh take on Nordic roots music. The young, five-piece ensemble digs deep into Norway's extensive folk music archives to come up with rare traditional tunes. -- and give them new, modern arrangements influenced by rock, folk-metal, and jazz improvisation. Inspired by such artists as Hoven Droven, Meshuggah, and AC/DC, Gangar's sound is driven by the unique sound of Norway's Hardanger fiddle. Once vilified as "the devil's instrument" in folktales and banned in churches, the harbinger is now celebrated as the country's national instrument, and gives Gangar its distinctive skin. The band's mission is to bring traditional Norwegian melodies a wider audience. The group's full-length debut album, Stubb, is set for international release on 9/29. Available on vinyl and all digital platforms on the Heilo Records label, and for pre-order on Bandcamp on 7/10.
Since their first concert in 2021, Oslo-based Gangar have established themselves as one of Norway's most in-demand musical exports; with a fresh, original take on traditional Norwegian folk and roots music. Gangar's five members, Mattias Truell Thedens (Hardanger fiddle), Oskar Goendvrind Lindeberget (saxophone), Richard Max (guitar), Jonas Thrana Jensen (bass), and Henrik Dullum (drums), bring an array of musical styles and expertise to bear on their music, creating a unique, hybrid approach to traditional folk music.

Gangar are known as a formidable live band that consistently delivers shows filled with energy, audience interaction, dancing, and top-shelf musicianship. This combination makes it hard for any audience to keep their feet off of the dance floor. They've forged a deep bond with audiences at home and abroad,  playing shows all over Europe, including Finland's Kaustinen Folk Music Festival, Germany's Rudolstadt Festival, Estonia's Viljandi Folk Music Festival, and the Groningen Performing Arts Festival in the Netherlands. 

In 2022 Gangar was one of four Norwegian artists invited to play a showcase at the Nordic Folk Alliance in Gothenburg, Sweden; they also were chosen to participate in the prestigious Global Music Match program that same year. In 2023 the group played an official showcase at Folk Alliance International in Kansas City, USA, Gangar is scheduled to tour concerts and festivals in Norway, Sweden, Finland, Germany, Italy, Hungary, and Australia throughout 2023 and 2024.

Gangar released their debut EP Tre Danser, on Heilo Records in the autumn of 2022, which Metal Storm called "a short but sweet EP" and "a promising sign of things to come". Stubb delivers on that promise.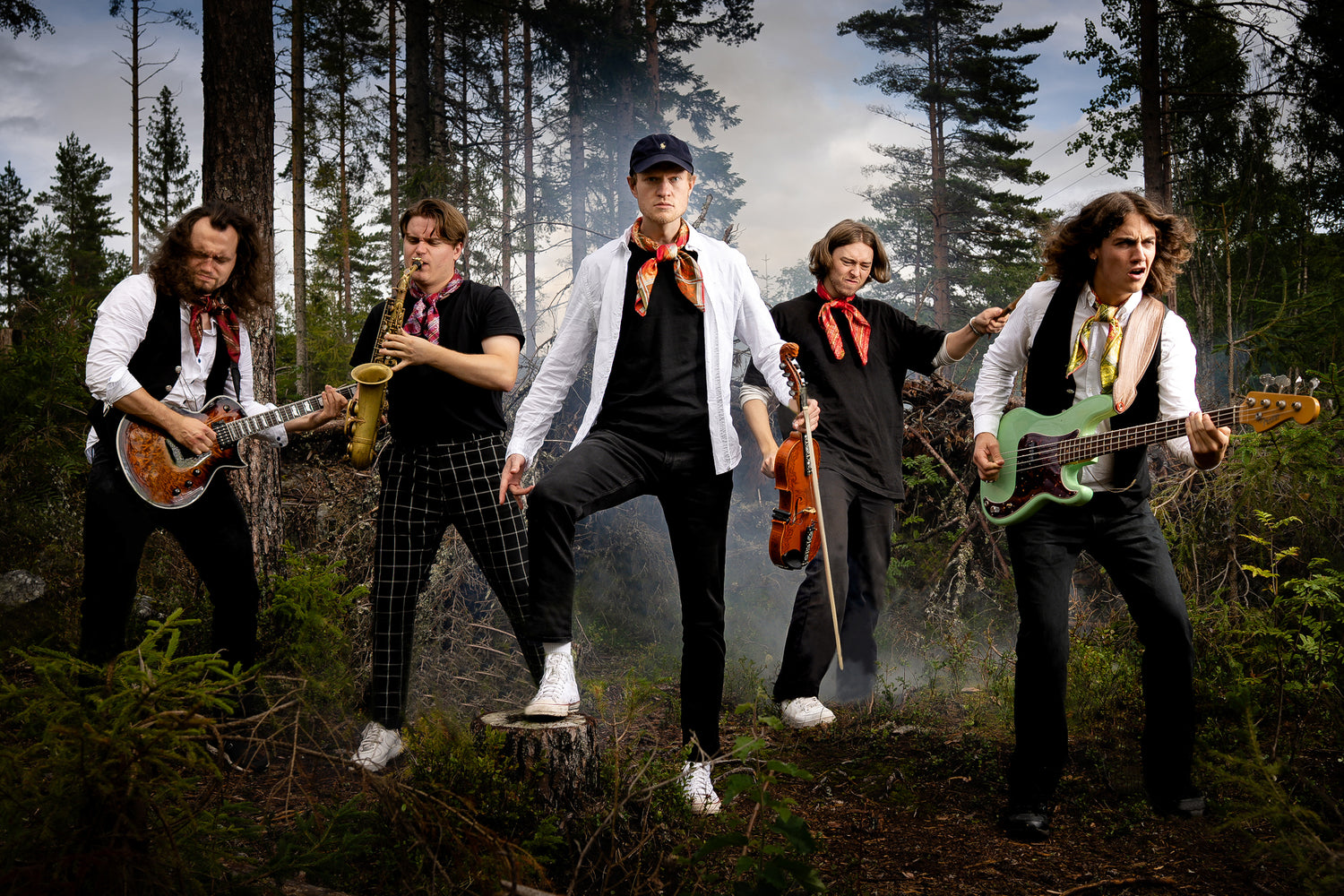 THE BAND
Mattias Thedens - Fiddle
Oskar Lindberget - Saxophone
Richard Max - Guitar
Jonas Thrana Jensen - Bass
Henrik Dullum - Drums
Photo: Chris Casp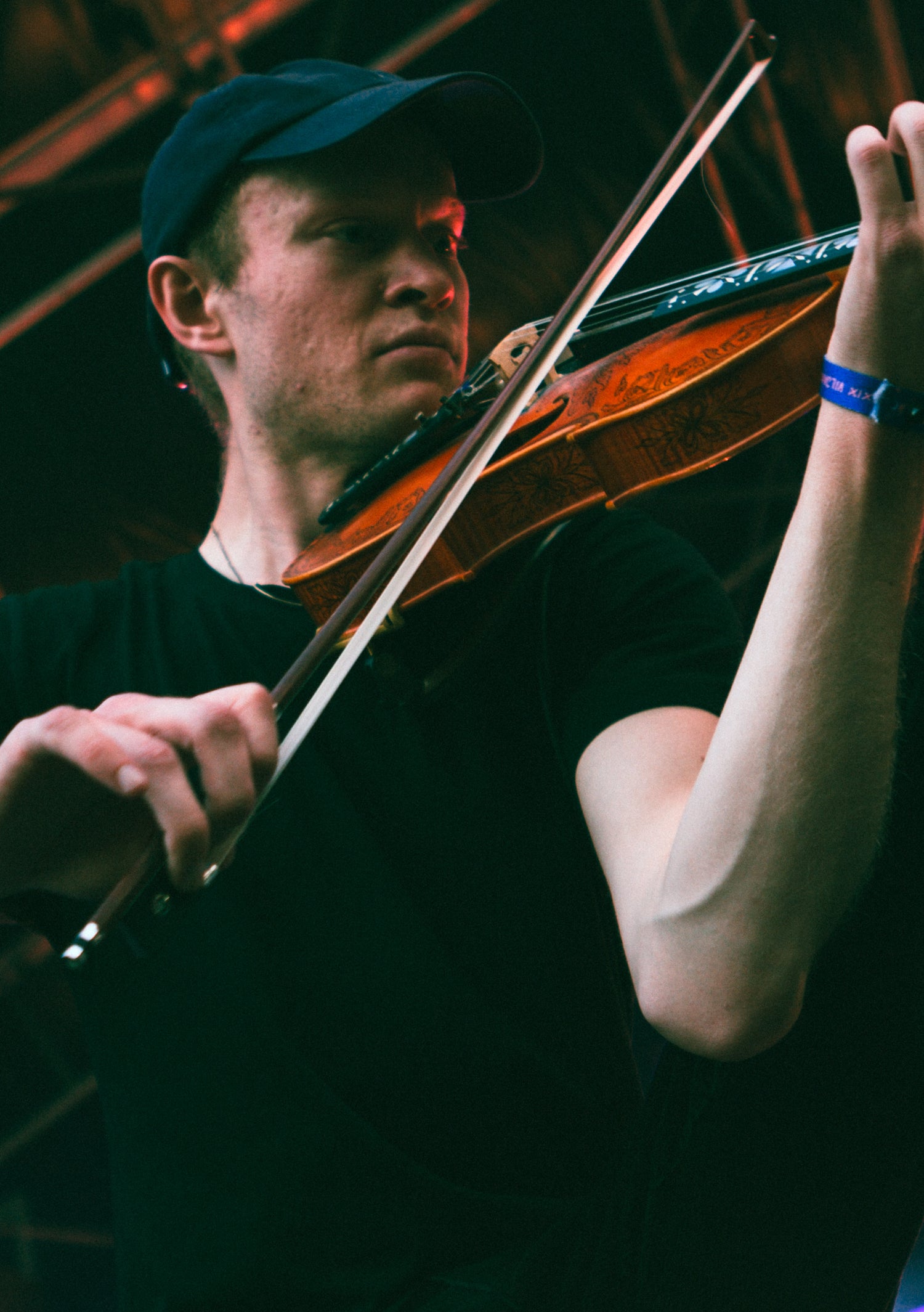 Mattias Thedens
Our trusted front-figure, badass fiddler and founder of Gangar. Mattias was raised with American old-time-, and Norwegian folk-music from an early age, and his musical talent is broadly recognised in both scenes. His idea to create Gangar was influenced by the Swedish band 'Hoven Droven', and he wanted to push the envelope even further by combining folk-music with even heavier elements from metal, rock and jazz. His stage-presence and crowd-control is greatly inspired from rap-concerts.
Photo: Knut Utler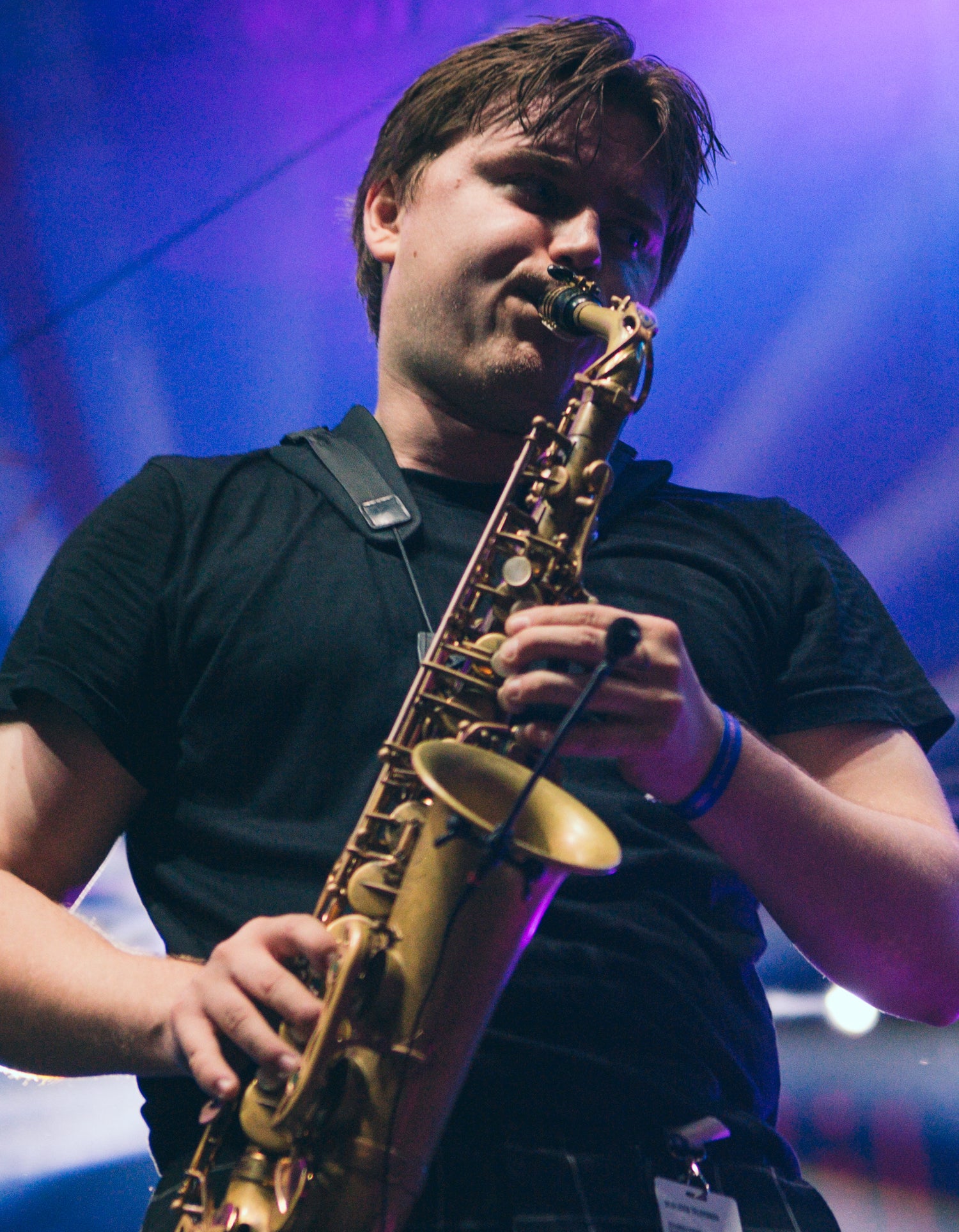 Oskar Lindberget
Saxophone-player and Jazz-connoisseur. Oskar gives Gangar its sense of virtuous sophistication by implementing tasty licks, improvised solo's and inventing some of our heaviest riffs. His talents reach beyond the art, having both linguistic and numerical finesse making him the prime director of Gangar's economy and application-writer.
Photo: Kasper Aae Nystrøm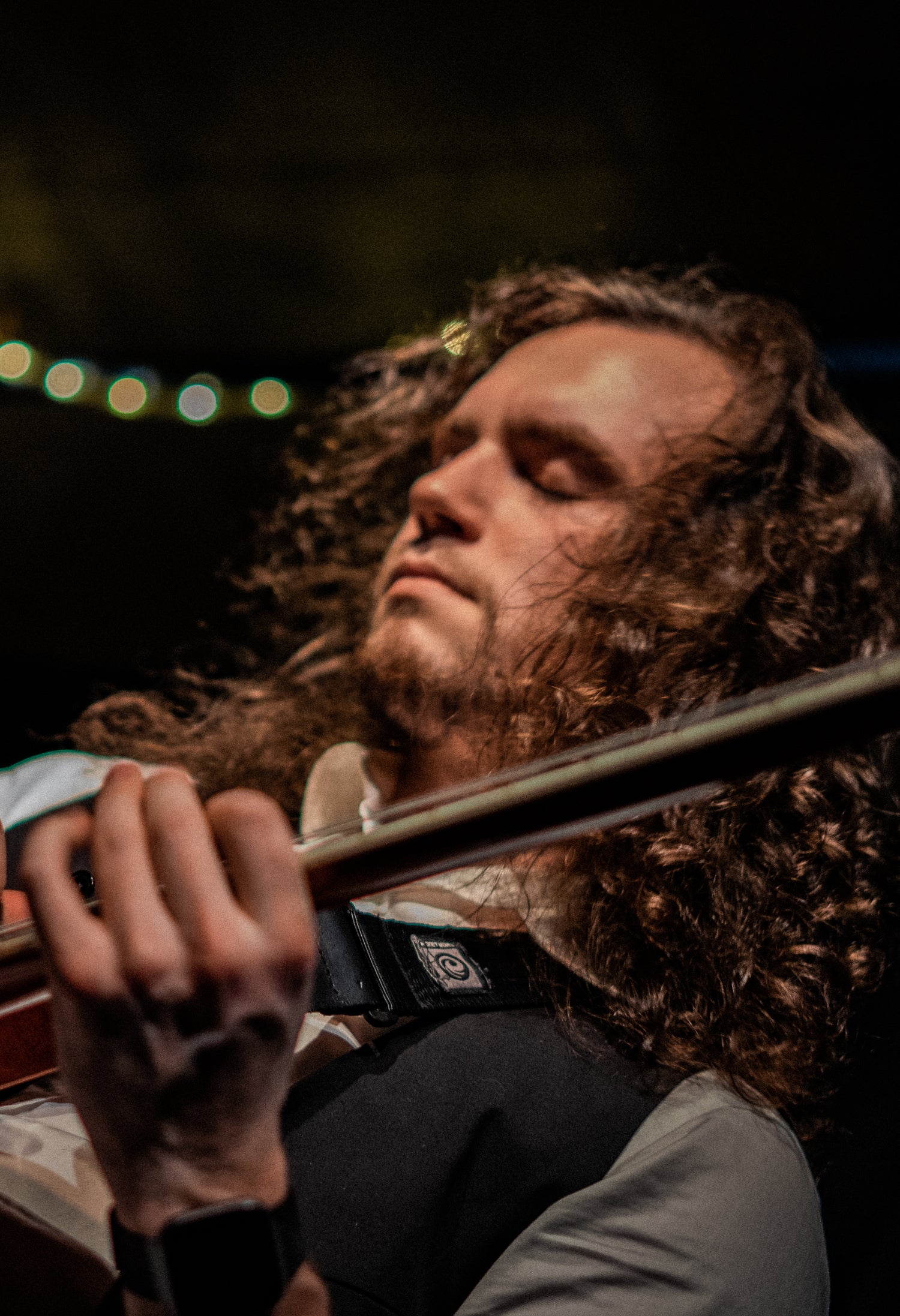 Richard Max
Guitarist and outcast of the bunch, being the only one of Gangar lacking a musical degree. Richard is heavily influenced by metal, djent and tech making him a certified geek. His contribution to Gangar is high-gained guitar-riffs and syncopated rhythms as well as playing the occasional shreddy guitar-solo.
Photo: Torfinn Lysne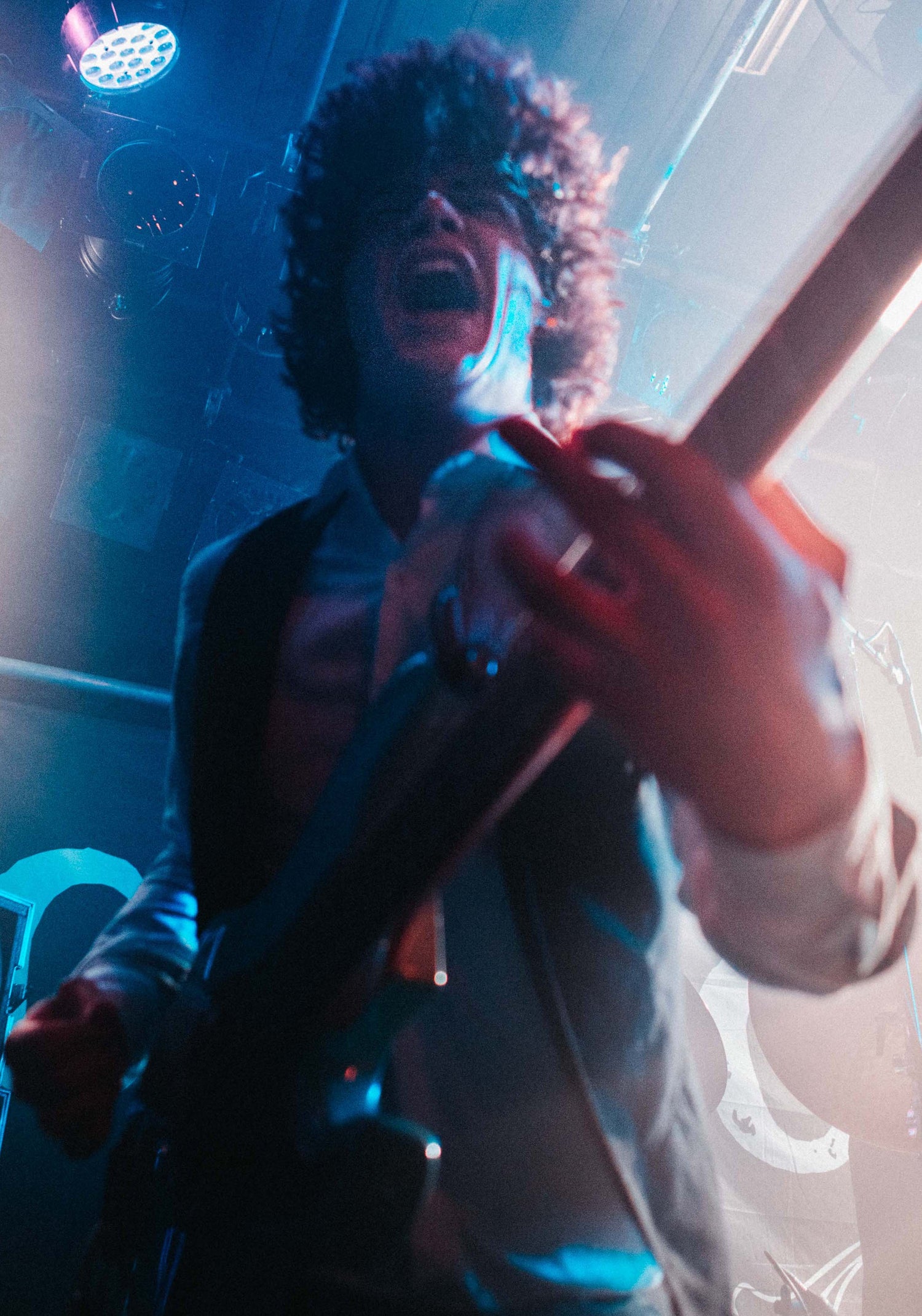 Jonas Thrana Jensen
Bassist and Optimist. Jonas' bass-skills and ability to stay happy no matter what is outmatched. With a background in funk-music he brings dance and pure joy to the band and audience. After seeing him perform many people state that he is their new spirit animal. He is also the youngest member of the band.
Photo: Kasper Aae Nystrøm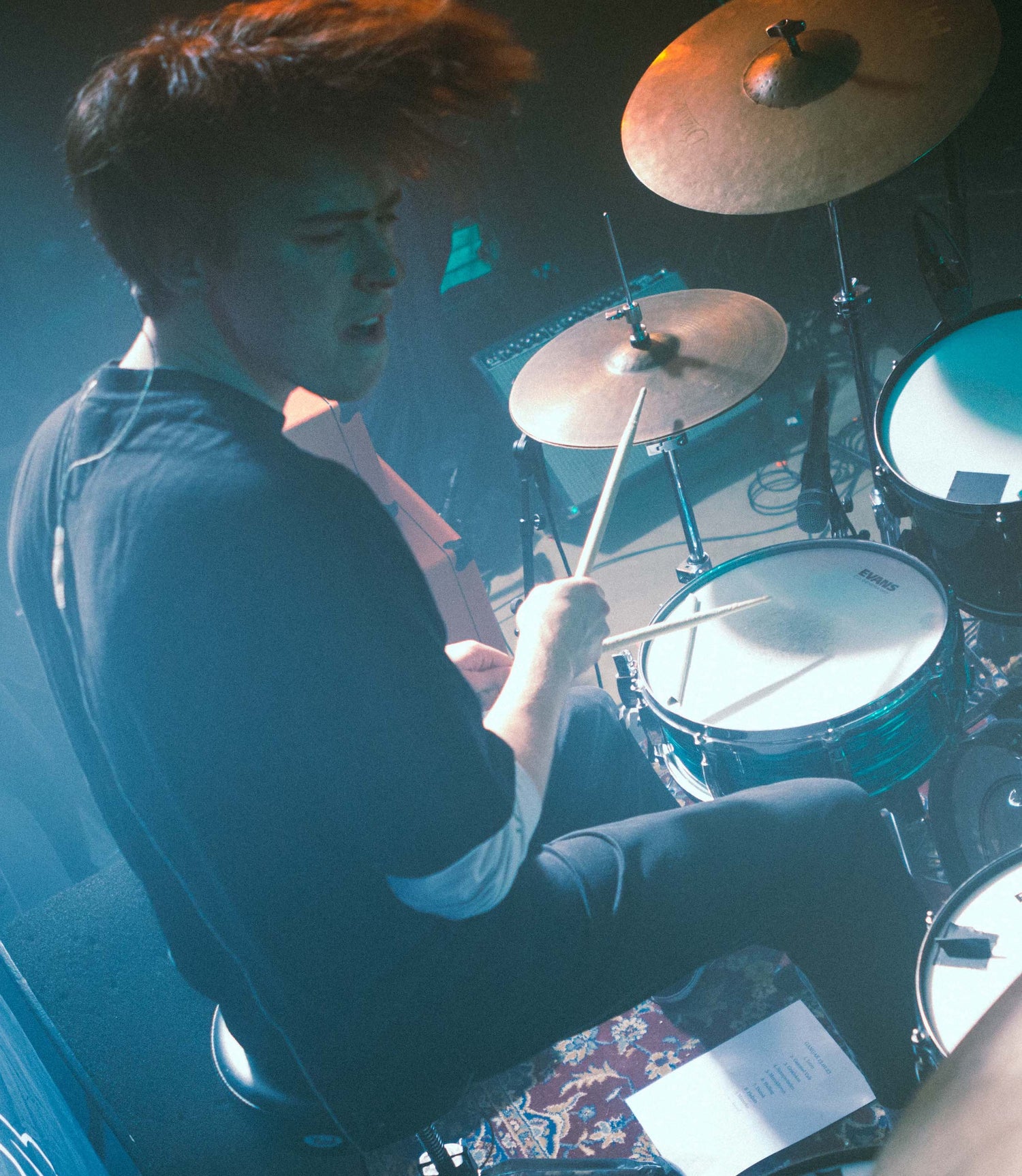 Henrik Dullum
Drummer and Master of Aesthetics. The only member with origins well outside of Oslo, having his roots in Trondheim. Henrik is the true energy-provider, and he won't play any softer if you tell him. His Rock n' Roll-spirit radiates from stage and his attention to detail and visual expression is vital to Gangar's look.
Photo: Kasper Aae Nystrøm
"Every generation needs it's folk-rock band. Gangar has taken the baton and ensured the future."
- Odd Nordstoga
"Norwegian folk-rock has been lying with a broken back ever since Gåte was cool. Finally, someone has done something about it! Beautiful, tough, and fun, Gangar is everything. If you don't feel happy listening to Gangar, you're damn well grumpy!"
- Tuva Syvertsen